The ABC of Insurance Terms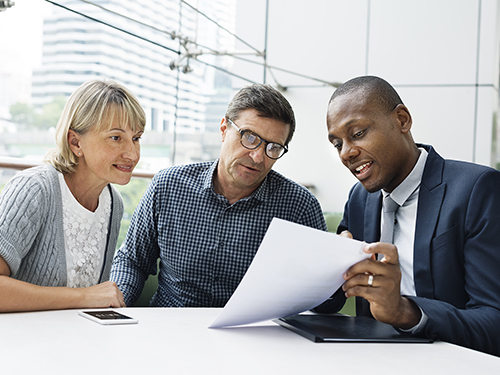 The personal insurance market is vast and the insurance decisions you make can have a significant impact on your financial protection and your long-term financial security. So it pays to know the basic vocabulary so that you can not only understand the details of insurance policies but also do a bit of your own research when you have an insurance question.
1. Benefit: A payment you are entitled to receive from your insurance company due to the terms of the coverage provided by your insurance plan. Benefits are the funds your insurance company provides to pay expenses you would otherwise have to pay without insurance.
2. Claim: A notification you file with your insurance company when you have cause to use your coverage. For example, if you caused a car accident, you would file a claim with your car insurance company. Filing a claim lets the insurance company know you need to use your benefits.
3. Coverage Period: The exact duration of time your insurance plan covers you.
4. Death Benefit: A payment a life insurance company makes to a beneficiary after the insured passes away.
5. Deductible: The total amount of money a policyholder must pay out of pocket for their insured expenses before their insurance coverage starts paying them. You are responsible for paying any sums owed until the deductible is satisfied.
6. Disability Insurance: Insurance protection in case you develop a disability. This can include coverage for short- or long-term disabilities.
7. Floater: A type of provision added to a policy to supplement property insurance to cover movable property that isn't already covered. For an additional cost, extends coverage beyond what standard policies offer.
8. Flood Insurance: Protects you from property losses caused by flooding.
9. Insurance Carrier: An insurance company.
To buy an insurance policy, you must purchase it through an insurance carrier, there are a wide variety of carriers, many of which specialize in particular fields of insurance.
10. Peril: Any event that could result in an insurance claim having to be filed. In other words, it is anything that can cause damage and result in losses.
Embrace the advantage
Be the first to receive exclusive news, tips, and discounts straight to your inbox. Don't worry, we don't spam.
Get the advantage you need today
Give us a call to get a free personalized quote